"Come Fly With Us" – Owls Athletics Preview
FAU athletics is entering a new era.
Owls football, fledgling for years in the Sun Belt Conference, moves on to more fierce competition in Conference USA.
FAU's baseball team had its best season in 2013 and will also face new hurdles in C-USA.
The Owls' basketball programs, both men's and women's, are not only staring at tougher schedules but they're also undergoing a transitional period.
Taking everything into account, the 2013-2014 season promises to be, at the very least, interesting.
[divider type="thin"]
Basketball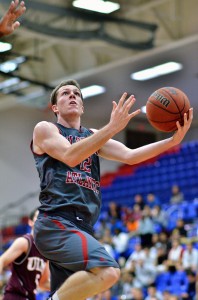 The theme for the Owls' 2013 basketball season can be summed up in a word: change.
Last year's team wasn't exactly at its best as a collective, finishing the year with a 14-18 record (9-11 in the Sun Belt).
The Owls struggled with late-game execution. There were plenty of occasions –– including a Jan. 19 overtime thriller against North Texas –– where the difference was just one free throw or basket.
"We have to execute on both ends in late game situations," FAU Head Coach Mike Jarvis said. "That's what it comes down to."
Despite their troubles FAU's basketball program was carried by their best player, guard Greg Gantt. By the midway point of last season, Gantt was the nation's fourth leading scorer and finished as the Owls' all-time leading scorer.
Now comes the change.
The Owls will be without the services of Gantt, who graduated and eventually plans to go pro.
FAU also lost younger players in former starting guard Stefan Moody as well as bench players guard Cavon Baker and forward Chris Bryant. Each of those players were highly touted coming out of high school, but all three decided to transfer out after just one season in Boca.
The Owls will return eight players from last year, just two of whom were starters. They'll likely lean on one of those starters, junior guard Pablo Bertone, as they welcome several incoming players to the fold.
The new additions include guard Marquan Botley, whose potential is something Jarvis is "really excited" about.
[divider type="thin"]
Baseball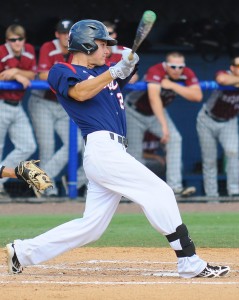 Of FAU's major sports teams, none had as successful a year as Owls baseball.
The 2013 team battled hard all season, and went on a major post-season run, winning their first-ever Sun Belt Conference Tournament title.
One of the more appealing aspects of the baseball team last year was that there was no particular style that Head Coach John McCormack clung to.
Against national powerhouses like Miami and Florida State, the policy was a no-frills, "get the runner moving" approach. Against slightly lesser competition, there was more emphasis on swinging hard and sending the ball out.
Regardless of the opponent or strategy, one thing has been consistent for several seasons: Owls baseball has been FAU's most productive sports team.
"We put a great, winning product on the field for the last couple of seasons," McCormack said. "You see that the guys care, fans recognize that."
It's not just home fans that recognize that, either. In the Owls' final game of the season, they nearly knocked off college baseball's top seed, North Carolina, in the NCAA Regional Tournament.
The Owls fought and rallied back against every charge of the Tar Heels' offense, including a game-tying grand slam in the bottom of the ninth from outfielder Tyler Rocklein.
But that was last year, and it's a whole new game next season.
FAU's move to Conference USA arguably means the most for Owls baseball. Though the entire conference is filled with competitive talent, the most imposing is Rice University, which has dominated the conference, winning the last four consecutive conference titles.
Regardless, McCormack continues to have faith in his squad and urges fans to root on the team.
"The tailgating, the food, it's fun for all," he said. "Come out, have a good time, and support your fellow students!"
[divider type="thin"]
Football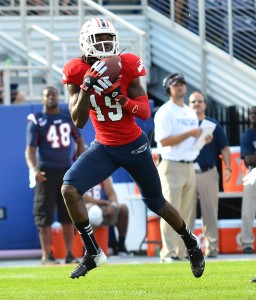 Last season wasn't very productive for the Owls' football program.
Though they did improve from their 2011 season –– when they finished 1-11 –– it wasn't by much. 2012 saw a two-game improvement in the win column, with their record by season's end sitting at 3-9.
Stressing change once again, FAU will benefit by joining C-USA in the form of national exposure. FAU is going to be featured in at least seven nationally televised games, including two on ESPN's networks.
The Owls start their year off with an immediate test under the bright lights: an Aug. 30 matchup with the Miami Hurricanes. The season opener –– and first-ever meeting with the Hurricanes –– is scheduled to be aired on ESPNU.
The rest of the season for Owls football is highlighted by another in-state matchup against South Florida, a trip to Auburn to play the Tigers, and the latest "Shula Bowl" tilt against in-state rival FIU.
With the likely exclusion of Auburn, FAU should be able to hang in there with their opponents, and stands to improve in the win column.
While the results remain to be seen, there's reason for hope in the future. Owls football remains one of the most popular sporting events on campus, something that anyone can enjoy during the fall weekends.
"I went to three games [last year]," Katherine Marson, a junior studying psychology, told the UP. "The team didn't play very well, but I always had a great time at the game, tailgating with friends. It was awesome!"