Owls lose to Charlotte 62-53, fall to 2-4 in conference play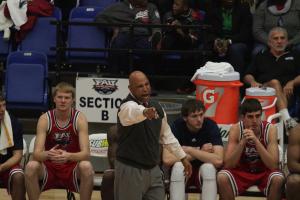 Florida Atlantic Owls (7-14) lost to the Charlotte 49ers (13-7) in a game that again revealed the Owls' season-long scoring struggle. The Owls stormed out of the gate to a 10-3 run, but the Niners answered back with a run of their own to tie the game at 15 in the opening stages.
Both teams struggled to find a rhythm offensively, but the Owls found a bit of a bright spot in their senior guard Pablo Bertone, who led all scorers with 11 points in a first half that ended 26-27 in favor of Charlotte.
Eight straight points from Bertone early in the second half gave the Owls a 43-42 lead and forced a UC timeout. Niner sophomore guard Shawn Lester then scored eight straight points and Charlotte led FAU 50-44. Jackson Trapp nailed a 3-pointer on the next Owl possession with 4:39 remaining in the game. The 49ers held onto a three point lead, 50-47.
Two free throws by 49er forward Shawn Lester gave Charlotte a 54-49 lead with three and a half minutes to go. On the ensuing possession, Guard Marquan Botley hit a long 3-pointer that he forced up just before the end of the shot clock. The score kept the Owls within striking distance, and the score stood at 52-54 with 2:59 left.
A 9-1 run to end the game gave Charlotte and 63-52 win over Florida Atlantic, who fell to 1-9 on the road this season. Bertone finished with 20 points and six turnovers in the loss. Botley finished with 10 points and was the only other Owl to finish.
Of note: FAU did not get any play from Javier Lacunza (shoulder) or Dragan Sekelja (back). Sekelja re-injured himself versus Harvard on Jan. 20 and could be out a full month. Florida Atlantic is now 7-14 and 2-4 in the conference . The Owls now head to West Virginia to play the 8-14 Marshall Thundering Herd on Saturday.