[easingsliderlite]
Elon (7-6) beat FAU (3-10) in today's game, making it the fourth straight loss for the Owls.
FAU had trouble establishing an offensive rhythm, shooting 31 percent and converting just 1 of 9 tries from the three point line. With 7:48 to go in the first half, Elon led FAU by a score of 26-14.
A 10-2 run later in the half brought the Elon lead to double digits and the Owls trailed 28-20 with less than seven minutes remaining in the half. At halftime, Elon led 40-27 with just two turnovers.
Through 20 minutes of gametime, FAU guard Pablo Bertone had four points on six shots. Guard Marquan Botley scored 10 of his 12 points in the first half.
The Owls whittled the Elon lead down to six with 17:30 to go in the second half. They took a 54-53 lead with 6:14 remaining after five straight points for guard Jackson Trapp.
Elon and FAU saw the lead teeter back and forth, and with four minutes left in the game, the score was tied at 57.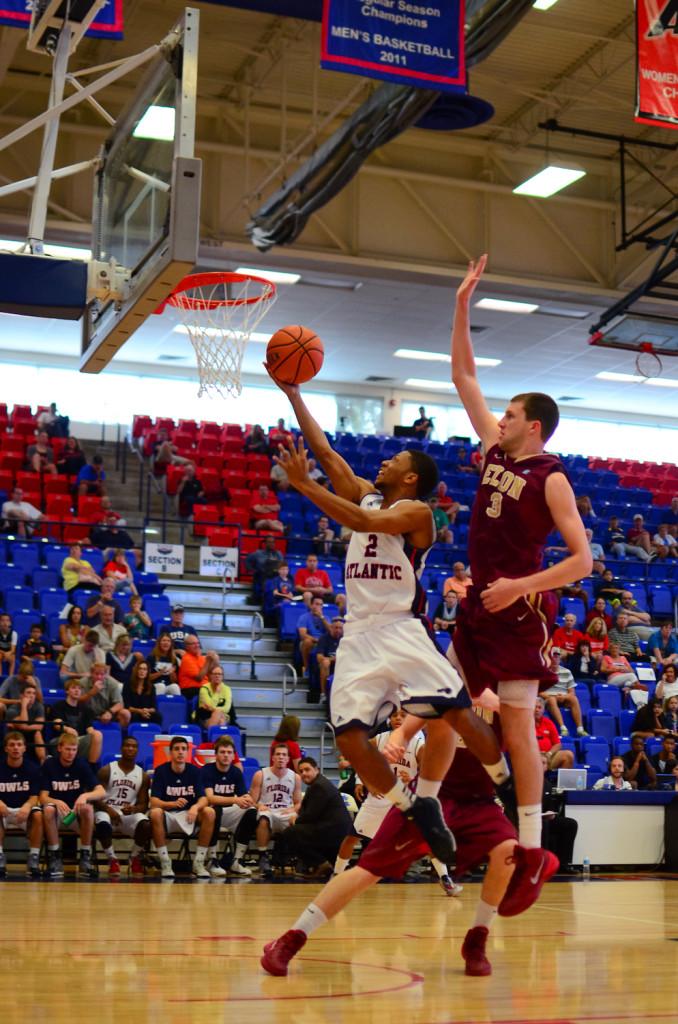 A three point lead belonged to FAU with 2:33 left, but the lead was relinquished after back to back three pointers by Elon. The game would end at 67-62 in favor of Elon.
Bertone finished with 17 points and center Justin Raffington finished the game with 10 points and 13 rebounds.
Note: The Owls finished 12-20 from the free-throw line today. FAU is shooting 63.3 percent from the line as a team, which puts them 308th in the nation out of a possible 345 teams.
Next, the Owls will play Warner Southern on New Year's Day.