The Odds: Projecting Owls Baseball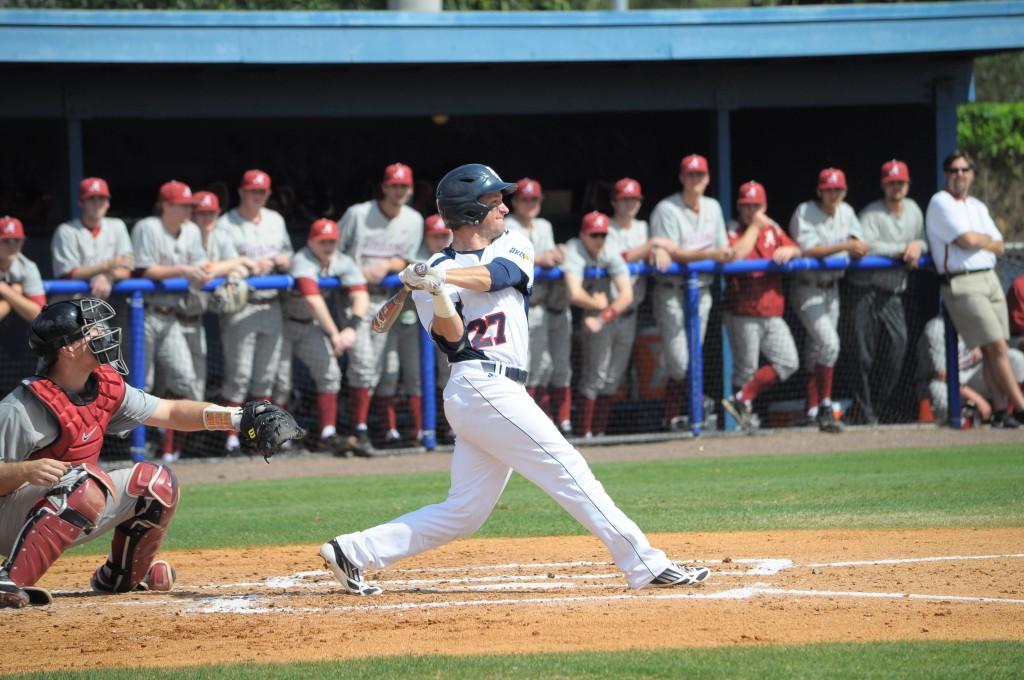 FAU's baseball team starts their 2013 campaign boasting some national attention. As the season commenced, the Owls received some preseason votes to be placed among the top 40 programs in college baseball. To be sure, earning a national ranking will not be easy for the Owls this year, as they're set to take on FIU, Miami, Florida, and NC State in multiple series. Here's how we think the Owls will fare this season.
University of Maine Black Bears/2 games/ March 12th-13th/ Boca Raton, FL/ FAU wins series
The Owls will shut down Maine (6-9 overall record) despite the Black Bears hitting .273 and averaging 4.8 runs per contest.
Florida International University Golden Panthers/6 games/ March 15th-17 in Boca Raton and May 16th-18th in Miami/ FAU wins series
In the Owls' five games against the Golden Panthers last year, FAU scored at least nine runs in all but two. Expect FAU to continue its dominance over the Golden Panthers.
Arkansas State Red Wolves/ 3 games/ March 22nd-24th/ Jonesboro, AR/ Arkansas State wins series
The Owls have admitted to adopting a "pitch for contact" strategy. With the Red Wolves boasting three hitters that are hitting efficiently at .400, .387, and .333, it could prove costly.
University of Miami Hurricanes/2 games/ Feb. 20th in Boca Raton, March 27th in Coral Gables/ Miami wins series
After seeing the way UM came storming back in the first match-up, the outcome of the following games seems clear.
University of South Alabama Jaguars/ 3 games/ March 29th-31st/ Boca Raton/ FAU wins series
South Alabama has allowed lesser opponents in the University of New Orleans and Stephen F. Austin State to post six runs on them. The expectation here is that FAU will be swinging their bats well by this point in the season.
University of Louisiana-Monroe Warhawks/ 3 games/ April 5th-7th/ Monroe, LA/ ULM wins series
Against a stingy Wake Forest squad, the Warhawks won one of two games by a score of 9-0. It will be close, but the Owls will likely give up too many key hits.
University of Middle Tennessee Blue Raiders/ 3 games/ April 12th-14th/ Boca Raton/ FAU wins series
The Blue Raiders are swinging hot bats right now. But, it must be noted, much like with other teams FAU faces this year, UMT's competition thus far has been well below par.
University of Louisiana-Lafayette Ragin Cajuns/ 3 Games/ April 19th-21st/ Lafayette, LA/ FAU wins series
By the time ULL has to face FAU, they will be on a road trip having faced competent opponents in Southern Mississippi, WKU, Troy, and Alabama.
University of Troy Trojans/ 3 games/ April 26th-28th/ Troy wins series
Troy's pitching is sharp and it should quiet the Owls' bats long enough to decide the series by a couple of runs.
University of Arkansas Little Rock Trojans/ 3 games/ May 3rd-5th/ Boca Raton/ FAU wins series
The Trojans don't make a habit of throwing junk pitches (two UALR starters have 37 combined strikeouts this season), and that should prove costly against the Owls' booming bats.
Western Kentucky University Hilltoppers/ 3 games/May 10th-12th/ Bowling Green, KY/ FAU wins series
The Hilltoppers had 94 hits through 11 games, and of those hits, just 26 had been for extra bases. This plays right into the hands of the Owls' "pitch for contact" strategy.
University of Central Florida Knights/ 2 games/ April 16th in Orlando and May 14th in Boca Raton / FAU wins series
Before facing FAU, UCF will be playing some tough games, including three against national powerhouse Florida State.
University of Florida Gators/ 1 game/ Gainesville, FL/ UF wins series
The Gators have 28 extra base hits on the season, led by Zack Powers (3 home runs, 12 RBI) Expect him to make his impact felt early in this match-up.