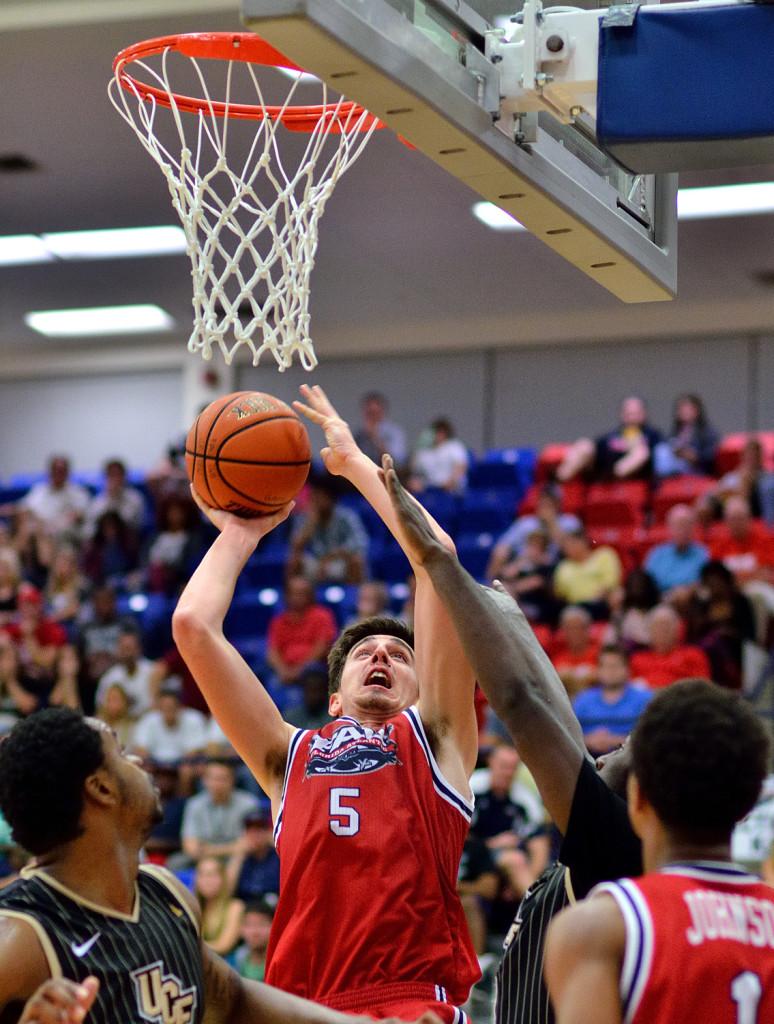 A source within the FAU basketball program informed the UP that sophomore forward Javier Lacunza will miss the remainder of the season due to a shoulder injury.
Lacunza tore his labrum — a ligament in his shoulder — about a month ago during the Jan. 11 win over Rice. After the coming surgery, Lacunza is expected to miss six months or more. He briefly attempted to play through the injury, but found himself unable to.
Lacunza's absence leaves the Owls with one less shooter. Lacunza also provided strength to the defense that head coach Mike Jarvis has employed this season. Jarvis runs a very tight rotation, but he will have to go deep into his bench to find a combination that will work down the stretch.
Expect more minutes for guard Richard Morrow in Lacunza's absence. Morrow is an athletic guard who at one point during last season was a starter. Though he has played only sparingly this season, Morrow is still capable of getting to the rim and is at his best when the Owls are able to get out on the break.
Better news: center Dragan Sekelja, who has missed five consecutive games while trying to get over a hernia, looks to return this coming Thursday versus the University of Texas-El Paso. Sekelja is "looking good and moving well," according to the same anonymous source.
Sekelja should help the FAU defense around the rim, and he could also spell Justin Raffington and Kelvin Penn, both of whom have had to play heavy minutes over the last two weeks.
Perhaps fatigue has really affected the play of Justin Raffington as the big German has just ten points combined in the last two games. It is imperative that Raffington stay fresh if the 9-15 Owls are to make a late season run to gain some momentum before the Conference USA Tournament beginning March 11 .
Wesley Wright is the Sports Editor of the University Press. He can be reached at [email protected] or on Twitter @NotEvenWes.