Football: New procedure requires printed ticket and Owl card for entry to games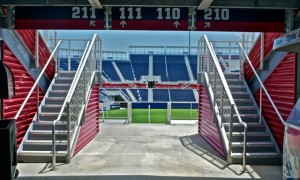 FAU football has new rules for entry to games and tailgating.
Every enrolled student is eligible for one free ticket to each home game, which can be accessed through MyFAU two weeks prior to the desired match under the Athletics tab. In addition to a ticket, students also have to provide their Owl Card at the student entrance, Gate 3. Tickets can not be printed at the stadium.
Tailgating is located at the "Rat's Mouth" on the south lawn of the stadium, near Gate 3. It is first come first serve and is open five hours before kickoff for drop off and set up. However, tailgating is not allowed to start until four hours prior to the game.
Owls football season begins Aug. 31 at FAU Football Stadium against Wagner College at 8 p.m.