Conference USA awards FAU sixth televised game of 2013 season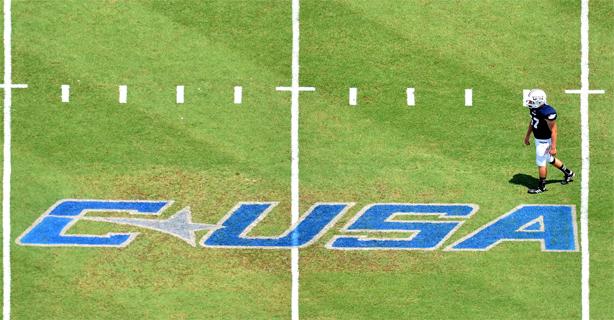 FAU football is ready for its collective closeup.
In addition to their other five televised games, Conference USA announced on Wednesday that the Owls' Oct. 12 home game against Marshall will be broadcast on FOX College Sports.
FAU's first-ever meeting with Marshall, scheduled for a 5 p.m. kickoff, marks the latest nationally televised contest on the Owls' 2013 docket.
Last month, C-USA revealed that four conference games would be carried on either the FOX Sports or CSS networks.
Additionally, FAU's non-conference season opener at Miami will be televised on ESPNU.
Thanks to Conference USA's various television agreements — and the August launch of FOX Sports 1 — the Sun Sentinel reports that there's "more possibly to come" for the Owls.
As of publishing time, the dates and start times of seven FAU games have yet to be determined.
Here's a look at the Owls' televised tilts (home opponents are in bold):
| | | |
| --- | --- | --- |
| Date | Opponent | Time/TV |
| 8/30 | Miami | 8:30 p.m. ET (ESPNU) |
| 9/5 | East Carolina | 7:30 p.m. ET (FOX Sports) |
| 9/21 | Middle Tennessee | TBD (CSS) |
| 10/12 | Marshall | 5 p.m. ET (FOX College Sports) |
| 11/16 | Southern Miss | TBD (CSS) |
| 11/29 | FIU | 3 p.m. ET (FOX Sports) |