FAU will begin Conference USA play in 2013 after $700,000 buyout from Sun Belt
The Owls are switching conferences sooner than anticipated.
It was initially thought that the Owls would formally join in 2014, but that changed following a $700,000 buyout deal paid to the Sun Belt, allowing them to depart early, Owl Access reports.
On Tuesday, FAU president Mary Jane Saunders announced that the school will begin Conference USA play in fall 2013.
"Florida Atlantic University is excited to be joining Conference USA beginning in the 2013-14 season," Saunders said, via FAUSports.com. "Membership in Conference USA provides FAU with increased national exposure and a wide range of opportunities."
Conference USA's existing television deals, which include CBS, FOX, and ESPN, mean FAU will reap the benefits of added attention.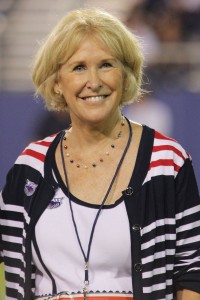 "The league's television partnerships, large footprint, and bowl tie-ins will expose our student athletes to new experiences as they compete against schools across 10 states and in several of the top media markets in the country," Saunders said. "Conference USA has a history of athletic success and FAU is honored to be associated with the great institutions that define the league."
The news comes less than two months after FAU held a press conference confirming that they're leaving the Sun Belt for C-USA, which also houses Shula Bowl rival Florida International University.
FAU joins FIU and Middle Tennessee as former Sun Belt programs that are making the jump this year.
The Owls' addition to C-USA is certainly a welcomed one.
"Florida Atlantic University is a rising star, a dynamic and growing university in a wonderful place," Conference USA commissioner Britton Banowsky said in the release. "They are a great fit and we are so pleased to have them on board next season."