Update: President Obama to visit FAU on Tuesday, make case for Buffett Rule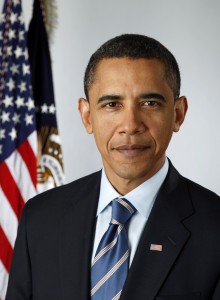 President Barack Obama is coming to FAU next Tuesday to talk about the economy and take a stand for raising taxes on the rich.
Obama's pit stop at FAU's Boca campus is part of his first trip to Palm Beach County. His speech will be closed to the public, and open to FAU students, staff, faculty and the media. Anyone hoping to see the president's speech must apply for tickets through an online lottery. Student Government President Ayden Maher announced 2,000 tickets would be given out through the lottery at a Boca House of Representatives meeting on April 6. Obama will speak at the FAU Arena on the west side of campus — attendees must be seated by 2:30 pm. Classes will not be cancelled the day of the event.
During his speech, Obama will argue for a fairer tax system and the Buffett Rule, according to a press release by the White House. This rule is named after billionaire Warren Buffett, and it calls for people with incomes over $1 million to pay a 30 percent tax rate. Buffett once said he paid a lower tax rate than his secretary. Obama's speech is six days before the U.S. Senate votes on legislation with the Buffett Rule and before the deadline for income taxes.
On the day he speaks, the president will also attend a fundraising luncheon in Palm Beach Gardens, an event at the Westin Diplomat in Hollywood, and a dinner in Miami Dade County, according to the Palm Beach Post. Tickets to the lunch will cost at least $10,000 by contribution, with VIP packages reaching $50,000. Seeing the president at the Westin Diplomat will cost anywhere between $500 and $5,000. Getting into the dinner party will run you anywhere from $15,000 to $30,000.
"The President believes in standing up for the middle class and making our tax system fairer, where everyone plays by the same set of rules, in order to ensure the economic security of the middle class," said White House spokeswoman Joanna Rosholm.
Where to Park
Parking will be available in Lot 5 and on the gravel lot north of the stadium. Parking on the grass will be permitted across from Lot 25. Parking for students, faculty, staff and event attendees will be open at these spots and on the paved area north of Palm Beach State College. Campus shuttle routes will be adjusted to include these areas. The shuttle will not run to the athletics complex on Tuesday except to take attendees to the presidential event.
Due to traffic expected on I-95, commuter students are advised to be dropped off.
Where to Avoid
Lots 10, 12, 13, 14 and 15 will be closed starting at 1 a.m. Tuesday morning. These lots are by the FAU Arena, Field House and Oxley Center.
FAU's main entrance on West University Drive will be closed from 2:30 to 4:30 p.m. Cars coming from Glades Road will have to use East University Drive. Traffic on Volusia Street and Dade Avenue will be redirected to Indian River Street and toward East University Drive during the event. Those leaving Lot 16 and Parking Garage 1 at this time will be directed to Dade Avenue.