And the Oscar goes to…
We all have our favorite actors. Whether it's the adorable Jennifer Lawrence or the ever attractive, ever talented Leonardo DiCaprio, we all have that one star we root for when award season comes around each year. Yet, as the Golden Globes and the Academy Awards of past years have shown, our favorite actors don't always win the awards they deserve.
So when the 86th Academy Awards air March 2, these are the actors I'll be rooting for and hopefully they'll win, but if not, these people will most likely be the ones taking home an Oscar that night.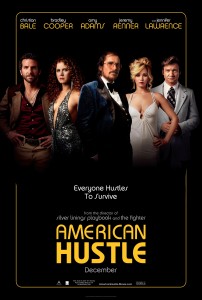 BEST PICTURE:
Who I want to win: American Hustle
Who is probably going to win: 12 Years A Slave
Although I loved "American Hustle" and everyone in it (Jennifer Lawrence is my girl), "12 Years A Slave" is probably taking home the Oscar. There is little that is more real and sensitive in our nation's history than slavery. All of the actors — from Michael Fassbender to break-out-star Lupita Nyong'o — went above and beyond in their roles. When it comes to a drama versus a comedy, especially a drama about overcoming extreme obstacles, the drama is going to win.
BEST ACTOR:
Who I want to win: Leonardo Dicaprio
Who is probably going to win: Chiwetel Ejiofor
Every year the same memes and hashtags show up of poor Leo being denied his Oscar again. He's not the only talented actor to never win an Oscar (Edward Norton, Gary Oldman), but with his role as Jordan Belfort in "The Wolf of Wall Street" he totally deserves one this year. However, it's more likely Chiwetel Ejiofor is going to win. Again, it all comes down to an emotionally stirring performance. Ejiofor, as free man turned slaved Solomon Northup, is absolutely amazing. The Academy needs to realize the need for more diversity in this award show.
BEST ACTRESS:
Who I want to win: Sandra Bullock
Who is probably going to win: Cate Blanchett
I'm a little torn with this category. It's definitely between Cate Blanchett and Sandra Bullock. Bullock carried her movie "Gravity" all by herself, having no other actor (besides a brief interaction with George Clooney) to help her. She was filmed suspended in wires for hours and the final result was an emotional and nerve wracking space adventure. But, Blanchett in "Blue Jasmine," as a modern day Blanche DuBois, is magnificent. The woman can pop a pill, wash it down with vodka and still look under control with that Upper East Side accent. Blanchett has already won a Golden Globe and usually that indicates an Oscar is not too far out of reach. Usually.
BEST SUPPORTING ACTOR:
Who I want to win: Jared Leto
Who is probably going to win: Jared Leto
Jared Leto, all the way. I want him to win and more importantly, I know he's going to win it. His portrayal of addict transvestite Rayon dying of AIDS in "Dallas Buyers Club" is so realistic and beautiful; I was in tears. Not only can Leto sing, he can act and he will be getting an Oscar Sunday night. Without a doubt.
BEST SUPPORTING ACTRESS:
Who I want to win: Lupita Nyong'o
Who is probably going to win: Jennifer Lawrence
I love Jennifer Lawrence. She is just out-of-this-world funny in "American Hustle." She is no doubt talented and will probably repeat her win for Best Actress like last year. But I'm still praying for Lupita Nyong'o. It's time to give this talented and phenomenal new actress a chance to shine. If she wins, then maybe Hollywood will give her an opportunity to do more in this industry. Honestly though, Hollywood can't get enough of Lawrence. Let's just hope she doesn't trip and fall this year.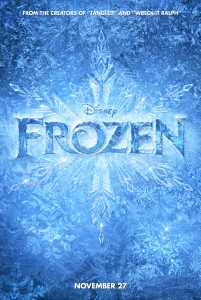 BEST ANIMATED FILM:
I want to win: The Wind Rises
Who is probably going to win: Frozen
This is another tough one for me. It all comes down to Disney versus Hayao Miyazaki. And, I love Disney. I have seen both the regular movie and sing-a-long versions of "Frozen." But in my heart I will always respect Miyazaki as an incredible story teller. And, seeing as "The Wind Rises" is his last film, I would love to see it win an Oscar. I can't just "let it go!"
BEST MAKEUP:
Who I want to win: Jackass Presents: Bad Grandpa
Who is probably going to win: Dallas Buyers Club
I want so badly for "Jackass Presents: Bad Grandpa" to win for best makeup just so we can see Johnny Knoxville go up on stage. But, chances are, that's not going to happen since it wasn't Knoxville who did his makeup but the talented artist who took a very recognizable 'jackass" and turned him into an unrecognizable but still inappropriate grandpa. Yet I have a feeling "Dallas Buyers Club" will win this round. It took a lot of weight loss from the actors part but also some special makeup techniques to complete the sickly, on the edge of dying look portrayed in this film.
The 86th Academy Awards air March 2 at 7 p.m. on ABC.