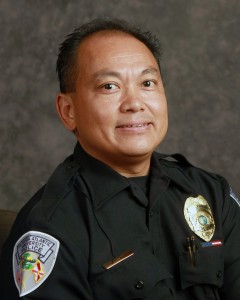 Jimmy Ho, a former FAU police officer, has been sitting in a Palm Beach County jail cell awaiting trial since he quit the force two years ago.
Ho was arrested for allegedly murdering an escort in January 2011 and is still waiting for his trial to start. After Ho confessed to shooting 29-year-old Sheri Carter off-duty and off-campus, he tried to hang himself in his cell. Almost exactly two years after Ho's arrest, FAU was named in a "wrongful death" lawsuit filed by Carter's mother (Search "Ho" at Upressonline.com to see the complaints brought by the FAU community against Ho while he was an officer on campus).
Michael Bernstein, the attorney representing Carter's mother, told the UP the lawsuit has to do with the "negligence" the campus police department displayed by hiring Ho when up to 11 other police departments turned him down for a job. According to Bernstein, Ho was never polygraphed, or required to take a fitness-for-duty evaluation, or undergo a psychological evaluation at the time of his hiring.
"You gotta wonder, why would they hire him?" Bernstein said. "A dozen other police departments said no. So why would they hire him? And shortly after they hire him, he gets into situation after situation after situation… before my client's daughter gets killed."
FAU Police Chief Charles Lowe, who started after Ho was hired by former Chief Bill Ferrell in 2006, counters that the department's backgrounding process has changed since then. Ferrell resigned a year after Ho was hired, shortly after two of his officers were accused of wrongdoing, the Sun Sentinel reported.
Because the 34-officer University Police department has nine open positions to fill before being fully staffed, according to Lowe, both Bernstein and Lowe hope another officer like Ho is not hired.
Although Bernstein wants to know "what went into Ho's hiring," Lowe claims the following steps are now involved in the backgrounding process for hiring officers:
– fingerprint-based criminal history
– polygraph
– psychological examination
– medical examination
– credit history
– reference checks
– employment checks
– verification of Police certification
– drug screening
– education verification
– military/selective service records verification (if necessary)
– law enforcement checks
– driver's history check
– checks with civil and criminal courts and other inquiries as may be deemed necessary.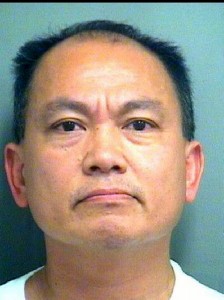 Although these measures are required by Florida law, Bernstein claimed that these measures were required before Ho was hired.
"At what point do you just not shake your head? And say 'this is not a good selection.' 11 other police departments were able to come to that decision, why didn't FAU?" Bernstein said.
Lowe's response?
"The background check process was revised after my arrival and is different from the time [the] individual was hired," he said.
Bernstein agrees, but remains skeptical.
"I would hope that the standards have changed, because we're of the opinion, we've been told and we've learned, that certain things have changed in the process," Bernstein said.
But Lowe declined to address the lawsuit or be specific about the changes implemented since Ho.
"The changes are numerous. I cannot comment on any specifics regarding pending litigation," Lowe told the UP. "All background checks require the Chief's approval prior to proceeding with a hire. All applicants are thoroughly vetted."
 But Bernstein wants to know more.
"Although I give [Lowe] credit for not commenting on pending litigation, the reality is I would think anyone involved at FAU would like to now look backward and figure out why someone like Ho was hired," he said. "We strongly feel that if FAU wasn't negligent in its hiring or retention of Officer Ho, that this tragic incident would not have occurred… we have a mother that had to bury her child."