How another bowl-less season could still be considered a success for FAU in 2013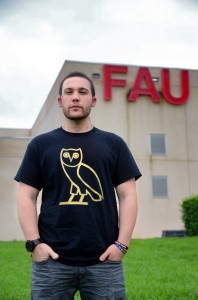 Pop quiz: What do the numbers 1,708, 244, and 40,922 all have common?
By the time FAU takes the field on Aug. 30, those digits will represent the days, weeks, and hours since the program last competed in a bowl game.
Nearly five years after quarterback Rusty Smith led them to a Motor City Bowl victory, FAU football is set to begin its 13th season –– first as members of Conference USA.
Offering fiercer competition than the Sun Belt Conference, a 7-5 record is likely enough to clinch a bid in one of C-USA's six bowl tie-ins. To most FAU fans, this is the only way 2013 would be considered an undoubtable success.
But it isn't so black and white. Or red and blue.
Not in the least.
Owls head coach Carl Pelini, now in his second season, has continually advocated the "F" word: "Foundation."
That word has come up time and time again –– throughout his first year on the job and, more recently, after securing the "best [recruiting] class" in FAU history.
And it'll keep being uttered as he works to rebuild.
Pelini should be focusing on the next seven years, not seven wins. After all, there's no quick fix for a team that's won just four games over the last two seasons.
The win total alone wouldn't tell the full story, anyway. The real takeaway from this season will be about who leads the way and how they do it.
Foundation is establishing the lines and finding a long term quarterback, both of which can be accomplished in 2013 –– bowl game or not.
For that, look no further than two of FAU's most recent recruits: offensive lineman Austin Bland and quarterback Jaquez Johnson.
Bland is a three-star player from a high school (Ft. Lauderdale's St. Thomas Aquinas) that's churned out a handful of NFL talent. He figures to make an immediate impact along an offensive line that's down three starters from a year ago.
Johnson, a junior college transfer from East Mississippi, is in direct competition for the starting job and offers more experience and longevity than others vying for the position (redshirt junior Stephen Curtis and senior Melvin German III).
These two players, among the team's many new additions, represent the bricks used to lay the foundation and allow Pelini to bust out the tool belt.
It's hard to preach patience to a fanbase that hasn't experienced a winning season in half a decade, and it's arguable that FAU has done little to warrant the benefit of the doubt. At this point, though, it's best to sit back, relax, and let Pelini's process tackle the hands of time.
The bowl-less streak won't be snapped 91 days from now, but perseverance is the only true way to solve the equation.