FAU students experience the rise and fall of loan interest rates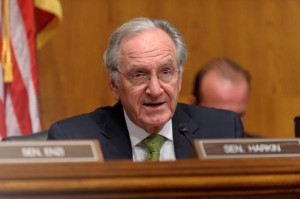 Incoming freshman majoring in computer engineering at FAU, Fabio Pardo, worries about the fluctuation of the economic market having a role in his education, and now he is not alone.
"I'm scared to take out student loans because of the amount of debt I might accumulate over time."
On July 1, 2013 a crisis of educational integrity created a whirlwind in Congress, calling for a bipartisan bill to restore the subsidized Stafford loan interest to its previous rate of 3.4 percent.
After being frozen under congressional rule for a year, the student loan debate returned to the forefront of congressional minds.
Unfrozen on July 1, 2013, due largely to congressional inaction, subsidized Stafford Loans jumped from 3.4 percent interest to 6.8 percent interest increase.
According to the Federal Student Aid Office, subsidized Stafford loans target low to moderate income families, encompassing roughly 7.5 million students that will see an increase in the interest rates on their Stafford loans.
In addition, first-time loan borrowers after July 1, 2013 encountered limits on the maximum period of time, based on academic years, to receive the federal loans, called "maximum eligibility period". Maximum eligibility periods generally cover no more than 150 percent of the published length of the scholastic program. Thus, a bachelor's degree program, under the maximum eligibility period would be allotted six years to be a recipient of a Stafford loan.
Frances Sonara, an FAU senior with a double major in accounting and business management and a minor in business intelligence, has taken out $14,000 in student loans at FAU, preceded by $2,500 at PBSC. Despite her extensive debt accumulation, Sonara still plans on taking out more loans for her master's.
"[Stafford loans] discourage future students who do not have an extensive amount of funds for school", Sonara stated.
A sophomore at FAU, Sean Tivett, majoring in biology, successfully transitioned through college without taking any loans from the federal government.
"I haven't had to take out loans because I maintained my scholarships, like Bright Futures, and that has been enough to cover my schooling."
A bill reached approval in the senate to combat the doubling interest rate on July 24, 2013, which would tie the interest rate to the status of the U.S economic market.
If college students take out loans in fall of 2013, interest rates will be 3.86 percent, and will remain that rate for the life of their loan. However, as the economy improves and interest rates in the market increase, student interest rates will mirror these changes, unlike the past when the rates were set by congress.
Under the new deal, Stafford loan interest rates are capped at 8.25 percent.
This bill, set to amend the Higher Education Act of 1965, still has to be approved through the House of Representatives. Yet, the House of Representatives pushed a similar bill a few weeks prior. The bipartisan compromise resembles a plan proposed by President Obama in spring of 2013, and the current bill has the support of the White House.
"At least now [Democratic senators] are ready to put their partisan political fix aside and join President Obama and congressional Republicans in enacting real, permanent reform for all students," Senate Minority Leader Mitch McConnell (R-Ky) stated, immediately following the approval of amendments in the Senate.
However, to many democratic senators, like Sen. Elizabeth Warren (D-Mass), the reform is less than permanent.
"I cannot support a plan that asks tomorrow's students to pay more in order to finance lower rates today."
If passed through the House, according to the Associated Press, the bill is estimated to lower the deficit in the United States by $715 million dollars within the next 10 years.
Despite senatorial progress, subsidized loans remain a last resort for students in financial need.
Paul Agostinelli, assistant director at FAU's Student Financial Aid Office suggests to, "borrow [loans] only for specific educational expenses; do not borrow to support a lifestyle."