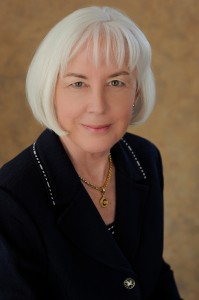 Provost Brenda Claiborne is stepping down from her current position and will start as Program Director for Neuroscience on the Jupiter campus, effective August 7.
Claiborne served as Chief Academic Officer, Dean of the College of Arts and Sciences, as well as professor in the department of biology, and a professor in the department of neurosciences within the School of Medicine at the University of New Mexico since 2007.  Before working there, she was at the University of Texas-San Antonio, where she founded the Institute for Aging Research, and worked as dean of graduate studies and associate vice president for research.
University provosts oversee everything academic-related in universities including curriculum development, research and publication oversight and hiring of instructors, professors, and teachers-assistants.
Claiborne has her Ph.D. in biology from the University of California, San Diego, her Master of Science in biology from the University of Oregon and a Bachelor of Arts degree in zoology from the University of California, Berkeley.
She was named university Provost and Chief Academic Officer at FAU in April 2011, less than a year after former FAU president Mary Jane Saunders –– who resigned earlier this summer –– was hired. She currently serves as treasurer of the Society for Neuroscience, an international professional society where neuroscientists and physicians share research. Claiborne currently makes $285,000 a year as provost.
Claiborne will be working at the Honors College in Jupiter as Program Director for Neuroscience. The specifics of her job description have not been released yet.
Associate Provost of Personnel and Programs Diane Alperin will serve as acting provost until an interim provost is appointed.
Alperin has been with FAU for over 30 years, and has served as Director of Field Education and Chair of the Department of Social Work, Interim Dean of the Dorothy F. Schmidt College of Arts and Letters, and Associate Provost of the Boca Raton campus. Her responsibilities included promotion and tenure, professional development, collective bargaining and working with the United Faculty of Florida.