Meet the SG Candidates: Ella Tepper and Jaclyn Broudy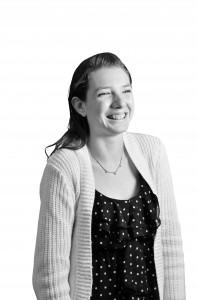 Two motivated students await their turn to make a huge impact on the campuses of FAU — and their resumes are on their side.
Ella Tepper is coming to the end of her term as Boca Campus Governor, and chose Boca Raton Speaker of the House Jaclyn Broudy as her running mate.
Tepper has been working with Student Government since her first semester at FAU as a freshman back in August 2010. She started out in the House of Representatives as a resident student, learning the inner workings of Student Government. Now as a commuter student, she believes her combined experience both on and off campus is one of her biggest strengths.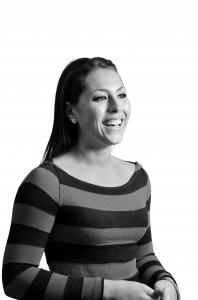 As governor, Tepper gained experience overseeing the directors of various student organizations. She has also used her budget as governor for projects to improve campus life for projects such as the All Night Study renovation in December.
Broudy, who has been with the House of Representatives since fall 2011, said her passion is "giving students a voice and understanding what they want and doing my best to advocate for them." Broudy also sits on various SG committees such as the Student Technology Committee, the Student Safety Committee, and the Student Travel Committee.
They both concern themselves with the fact that all of FAU's campuses are not united as "one FAU," as Broudy put it — something they plan to change if they win the election.
Broudy has already been working with the current Student Body Vice President April Turner to address the issue.
"I know a lot of the times [the other campuses] feel neglected because they don't feel like we're one FAU," Broudy said.
Tepper also considers the issue one of their most important to address.
"When I considered running for this position, [involvement on the other campuses] was one of the first things that crossed my mind — bridging that gap between all the campuses and making the appearances and actually going and having conversations with students on those campuses," said Tepper.
The duo plans to unite the campuses through events and school pride, such as continuing traditions like the 24-hour tailgate that took place in November.
"Just creating more of that atmosphere of students from the Jupiter and Broward campuses also coming on board," Tepper said. "Having Boca students come to Jupiter, or come to Broward for events, whether it's a sporting event or just a program or anything like that. And kind of a sense like that, like 'I go to FAU and I'm excited and proud to be an Owl.'"
Log on to my.fau.edu to vote on Tuesday Feb. 19 and Wednesday Feb. 20. Polls Open at 12:00 a.m. and close at 11:59 p.m. on Wednesday Feb. 20.