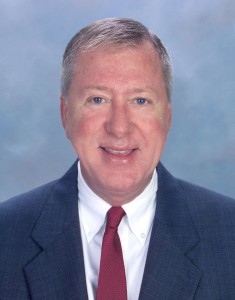 On Friday, Feb. 8, Former Dean of the College of Business Dr. J. Dennis Coates passed away at the age of 64, after a protracted battle with pancreatic cancer.
Coates joined the FAU faculty in the early 1990s, shortly after receiving his Ph.D. from Louisiana State University. Coates had owned and operated a school transportation business in his home state of Montana and was named an outstanding graduate instructor at LSU prior to his reception of his doctorate degree.
At FAU, Coates distinguished himself through his dedication and leadership, eventually rising from an assistant professor to a senior associate dean and eventually dean of the College of Business, a position that he entered into in 2006 and held until 2012 when he was diagnosed with cancer.
As dean, Coates oversaw the transformation of the College of Business into one of the "Top 50 Business Schools for Entrepreneurs," according to Success Magazine, and also helped establish several private-public partnerships at the College of Business, most notably with Office Depot.
Coates is remembered fondly by his fellow professors.
"Dennis was just a wonderful advocate for the College of Business," said Dr. Paul Hart, a professor in the College and a close friend of Dr. Coates. "He really was someone that we all admired and respected, he was a very charismatic person. We loved him dearly, and we'll miss him an awful lot."
"He was probably one of my best friends, and he was my mentor as far as school work, and here at work," said Donald DeAquino, assistant dean, business dean's office. "I think that this place, the college, and the university will miss him. He was definitely a strong advocate for the College of Business at FAU, out in the business community, and I think that he will be deeply missed."