We're bringing you a way to remember 2011 — like we've never done before
This year, we decided to spice things up and bring you a "Best Of 2011."
Usually, the UP starts off every spring semester with a "Year in Review" issue, rewriting all of the preceding year's major stories and compiling them into one issue.
Lame.
So here's how it's going to work this year — for the first time ever.
The UP's  "Best Of" issue is an awards issue for all the cool, bizarre and tragic moments of 2011 — from the football team's worst season ever, to an FAU cop behind bars for allegedly shooting an escort.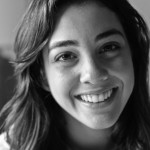 Maybe you had a man in a green, skin-tight body suit dance through your classroom. You might have wondered about Occupy FAU — if you think they're disorganized, you'll be happy to know we agree. Maybe you've heard the name Howard Schnellenberger, FAU's football coach who lost 11 out of 12 games in 2011. Plus, he stepped down.
These are just a few of the things that got us talking.
And, so you don't think we see this as a golden opportunity to gang up on everyone, we'd like to admit that we're not perfect either. We printed the word "opinon" in the paper, not once, but twice this semester. We also referred to the "Q" in LGBTQA as questionable, which is something we're not proud of either. But this issue isn't about that.
Some of these people deserved way more than a story about who they are and what they did. They deserve their own damn awards, and that's really what this "Best Of" is all about.
We hope it gives you a taste of FAU in 2011. And we promise it's not lame.