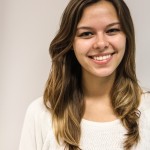 When SG wanted to ask students if they thought FAU should protect all students in the LGBTQA community from being harassed, SG President Ayden Maher decided to just veto it. The head of Student Affairs, Charles Brown, sent it back for reconsideration. Brown says he didn't have a problem with it, he just wanted to support "what's right." But is that what's really right for students?
Well, some members of SG are tired of keeping quiet. So they're complaining. And because they're upset, mistakes administrators didn't tell us about are now public, according to Boca Gov. Ryan Ebanks.
This semester, Boca House Speaker Boris Bastidas said Student Affairs has told him what bills should pass, while Ebanks said Student Affairs didn't appreciate him revealing messy and missing SG paperwork. "To hear a division censors students," Ebanks said. "Then what's the point of SG?"
Earlier this year, an adviser in SG made $70,987 worth of unauthorized transactions. Unauthorized student dollars? That seems like something we should know about. But more on that later.
Ebanks also said Student Affairs didn't like it when he brought that up at a House meeting.
"I think the word censorship — that's a strong word," Terry Mena said, associate dean of students. "I can't think of any scenario that we've ever stopped any entities, or Student Government as a whole, in trying to move a law forward."
Bastidas brought up an example. Last year, the Boca House of Representatives and Senate passed a bill that would ask students if it should be against FAU policy to harass students for being gay or their 'gender identity.' The House has pushed the question to be on the ballot since 2005, according to Bastidas, and it finally passed in 2011. Well, not all of it.
The Board of Trustees didn't get to vote on adding the "gender identity" part because SG President
Ayden Maher decided to veto it. Brown sent it back for reconsideration.
"I explained to [Maher] I have no problem with this," Brown said about the bill. "I said we don't want to hold a rally and bring … you don't want to … how can I say this and not come out in the newspaper wrong? You don't want to cause … I can't even explain what I said to him."
He then knocked on the table three times and emphasized, "You want to support what's right."
Bastidas claimed the entire anti-discrimination bill failed to pass because Student Affairs didn't want SG to have an LGBTQA rally. "I guess," Bastidas said, "they were worried about some of the media coverage."
Maher said policy change was a university wide issue; that admin was already working on adding
sexual orientation to FAU's anti-discrimination policy. But that didn't include "gender identity" when the BOT voted on it.
"I vetoed it because SG isn't in the business of writing [university] policy," Maher told the UP back in September.
The House and Senate also wanted to get student feedback on whether or not students should be suspended or kicked out of their dorms for having marijuana. That's why they voted to put the question on the ballot, according to the representatives at an August House meeting.
Brown also sent back the Senate's question about lower parking fines and all of the House's ballot questions. Six questions in total.
"Legislations like that need to be discussed," Brown said about the marijuana question. "Is that for the benefit of Florida Atlantic University [is what] I ask the students. If you can't answer me and give me a good answer and valid reasons — I have real issues with that."
But it's just a question. It doesn't change university policy. And, even if it did, doesn't the BOTs make the final call anyway? The truth is that it's not about the questions, it's about the answers they'll get.
"We want to avoid any of those eyesores that bring a negative light to Florida Atlantic University," Brown admitted.
And even though we don't know exactly what constitutes an "eyesore," unless SG is hanging a banner asking "Should students get in trouble for smoking weed in their dorms?" in the Breezeway, it isn't really an eyesore.
So now let's go back to the messy and missing SG paperwork. This semester, Ryan Ebanks told everyone at a House meeting in February that over $70,000 worth of transactions were unauthorized in former Program Board adviser Alicia Keating's account.
"I was told there were other means of doing it," Ebanks admitted. "I didn't have to go in front of the House and publicize it to everyone, knowing that the media was there."
Making mistakes is bad, hiding them is worse. "Those expenses were allowable," Mena said. "They didn't break any university policies."
But they did.
Because even though Keating had 60 unauthorized transactions, and were spent responsibly, according to Ebanks, it's still against policy to not file them with the budget office. That sounds like something students should know about, no? So if Ebanks never told everyone in that meeting that thousands of student dollars went unreported, we may have never found out.
"It's almost as if they're saying, 'Don't do this in public, worry about the image it will bring,'" Bastidas said.
"I'm not the most liked governor because I challenge the system," Ebanks said. "We're following policy 99 percent of the time and they're not. Am I trying to air out their dirty laundry? No. I'm trying to make us accountable for the things we should be accountable for. It's because I've been speaking and no one has been listening."
Sounds like he's just trying to support what's right.
At least someone is.