COMMENTARY: "Working the polls with dismal student turnout"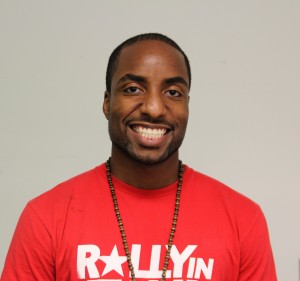 Ah, Election Day, democracy at its finest. The polls officially opened on Sept. 24 for the fall 2013 Student Government legislative elections.
Numerous FAU students were on the ballot, seeking positions in the Boca House of Representatives and Student Senate. I worked the polling station on the breezeway from 1 p.m. to 2 p.m. on Sept. 24. It was a Tuesday afternoon and the Breezeway had many other tables along the sides advertising various events and activities. My table had two iPads and free sunglasses for anybody who cared to stop and vote, but students either waved me off when I called for them to vote or claimed they had a class to attend.
The other tables were loud and handing out flyers to grab passing students attention: it felt like I had to compete. The guy at the table next to mine said that the polling station at the cafe had a larger traffic of students voting; I looked at him and told him that he was probably right.
The breezeway was all hustle and bustle, but I was able to stop a couple busy students and get them to practice their right to vote. Out of the hundreds of students walking by, I counted six who walked up to vote. The small turnout made working the polls really easy but it does make me feel like most students don't care about student elections.
The voting process was really easy: to cast a ballot, all students had to do was use the iPads to log into their myfau accounts and click on the VOTE tab to elect their student body officials. Most students admitted they had no idea there was an election going on. The student body elections were not really given any hype to make it a big event. I believe there was one email sent to everybody the day before elections telling students to get out and vote, and that was it.
Victor Manuel, a junior accounting major, said, "this is my first year at FAU; I don't know anybody in the election group. Nobody really promoted themselves."
From looking around campus it seems like he was right; there were no campaign flyers or posters in sight. I only met with one candidate and she confirmed the inversely-discrete nature of student elections.
Leacshane Simpson, a candidate for the House, stopped by the polling station to say "elections are really low-key, to be honest but I guess it's up to us as candidates to get the word out."
I couldn't have said it better myself: from working the polls on the breezeway I can see that most FAU students have their mind focused elsewhere than student elections. I discussed with Simpson the possibility that most students who do vote have the tendency of clicking whoever's name is at the top of the list in cases where they don't know the candidates. In the end, Simpson received a total of 66 votes, losing the election.
I can't blame the general student body for their disinterest: most students feel like elections don't really affect them. In a way, they're kind of right; any act or decision made by Student Government has to be approved by the Board of Trustees before any action can be taken: and the classic commuter student response to anything dealing with campus is, "I commute so it doesn't really affect me at all."
FAU is a pretty sizable campus, so the question is how should a SG candidate go about campaigning? In my opinion, it's up to those running to really hype up the event and get the general student body involved, on-campus and commuters.
I really enjoyed working the polls; it was great to hear from students regarding their thoughts on student elections and its great that we as students get to choose our officials, but it would sure help if we knew who we were voting for and not just a random name on a computer page.
— To see the unofficial results of the fall 2013 legislative elections, check here.