FAU loses three administrators [UPDATED]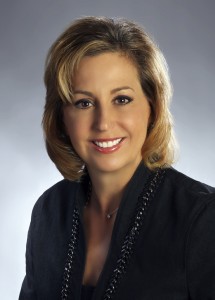 Less than three weeks after President Saunders resigned, Jennifer O'Flannery Anderson, vice president for community engagement, announced she will be leaving Florida Atlantic University in July for a job at Nova Southeastern University.
Anderson said she wants to work with NSU President, George Hanbury, who she got her PhD with at FAU, according to FAU's School of Public Administration website.
"I was very sorry to see Jennifer leave, but understand that she was offered a wonderful career opportunity," Acting President Dennis Crudele said through email. "She will be missed and we all wish her much success."
Anderson's job at FAU involved raising money for funding, scholarships, and other programs.
Because of the controversy over GEO Group –– a private prison company with a history of sexual abuse and drug smuggling –– buying the naming rights to FAU's stadium, she sent out a press release in support of the campaign.
"FAU marked another significant milestone in its history on Tuesday, Feb. 19, as we announced that our football stadium will be named GEO Group Stadium in recognition of a $6 million philanthropic gift to the University," she said in the press release.
Crudele agreed with Anderson's support for the GEO Group.
"I was appreciative of the scholarship support for our student-athletes," he said through email.
Anderson studied Public Relations at Florida State University, received her Master's degree in Mass Communications from the University of South Florida, and then got her PhD at FAU in 2005.
She was the vice chair of the North Broward Hospital District board of commissioners. Each member of the board is appointed by the governor. It exercises budgetary authority, selects the senior executive management, participates in the fiscal management, provides taxing authority and determines the scope of services to be provided to the community, according to Broward Health.
Anderson also served as a board member of the Greater Fort Lauderdale Alliance. The board of directors at the GFLA all represent different areas of business, education, and public service for economic growth in Broward County.
Between 2006 and 2007, Anderson made $100,000 a year. She was then appointed president and chief executive officer of the United Way of Broward County in March 2008, where she had a salary of $200,000.
In November 2011, she was appointed as vice president for community engagement and executive director of the FAU Foundation, Inc. The FAU Foundation is a non-profit organization that raises money for different areas of the school.
Joanne Davis, assistant vice president for development and outreach, has agreed to serve as Interim Vice President for Community Engagement until a permanent replacement is found, Director of Student Affairs Marketing & Communications Dawn Howard said in a statement e-mailed to all FAU students.
"Due to Jennifer's efforts, FAU is extremely well-positioned to continue its strong fundraising efforts under Joanne's leadership," Crudele said through email.
Davis has management experience in non-profit organizations, including six years as Executive Director for the South Florida Chapter of the Leukemia and Lymphoma Society. She also has worked as Director of Annual Giving for Kids in Distress, and President and CEO of Gilda's Club South Florida.
"Jennifer did an excellent job for FAU cultivating donor relationships and building a strong and experienced development staff, dedicated Foundation Board, and a dynamic Community Engagement division," Crudele said regarding her departure.
UPDATE: Two associate provosts are also leaving FAU this summer for new jobs, according to the Sun Sentinel. The university's Associate Provost for Instruction and Assessment, Janet Cramer, took a job as a provost at Naropa University in Boulder, Colo. And the Assistant Provost for eLearning, Monica Orozco, will start at the University of New Mexico as vice provost of extended learning.