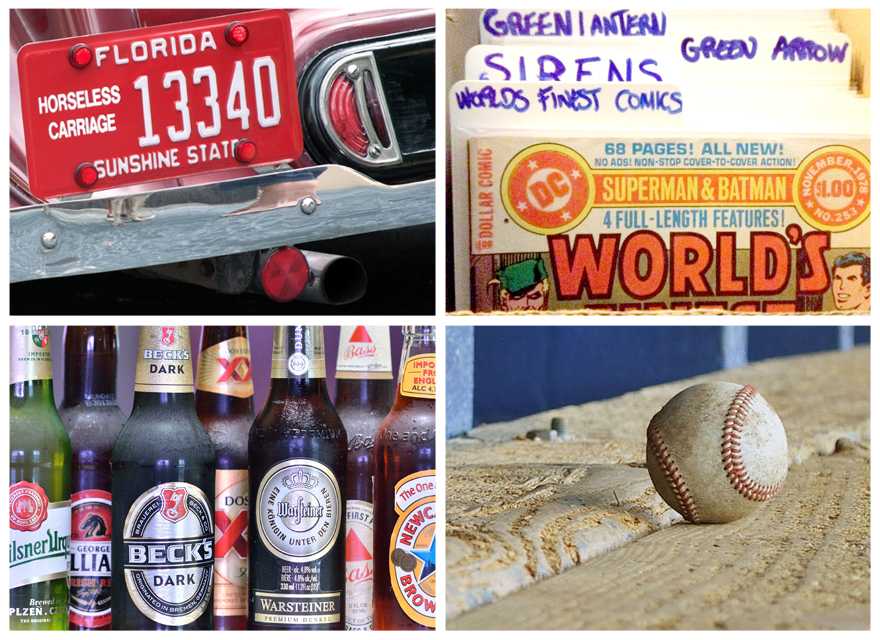 It's almost here. The day we're supposed to prove to our dear old dads that we love them — and that we didn't just buy their card at Outtakes two seconds ago and sign it in the car.
Father's Day is an art form, really — you want to plan something with an element of surprise, yet a guaranteed hit would be nice too.
So, if you're stumped and looking for that perfect venue to spend your day with dad, just remember you're not alone.
I went digging for some budget-friendly events that will cater to dad's interests. Some are completely free, and some are only free for dad so you'll have to pay, but I'm pretty sure he's worth it.
[divider type=""]
For the classic car junkie: Free Annual Father's Day Car Show at Mizner Park 10 a.m. – 4 p.m.
Whether dad's fancy is muscle cars, sexy imports with names you can't pronounce, race cars or classics, Mizner Park in Boca promises to have it all.  With more than a hundred cars scheduled to line the streets at this free show, there's bound to be something that has him drooling. I'd go for the antique cars — it will make him feel less old.
Visit http://www.miznerpark.com/events
[divider type=""]
For the one with a need for speed:  Dad's Free Big Truck and Fast Cars Day at Miami Science Museum 12 p.m. – 5 p.m.
If seeing cars sit still just seems like something that would annoy your dad — can you hear him now? "What I'd give to drive that sweet ride."  — your bet is probably safer with this event. Ryder Trucks, Miami-Dade County's hybrid trucks and others are performing demonstrations, so dad can become involved and watch these cars burn some rubber. Dads get in for free this Sunday, and even receive a raffle ticket to win a laptop or a signed NFL football. Students and adults pay regular admission.
Visit http://www.miamisci.org
[divider type=""]
For the "collectors" and "geeks": Free TATE'S Family Outing at Tate's Comics 12 p.m. – 4 p.m.
If franchises like "Batman," "Star Wars," or "Star Trek" make your dad twitch with excitement, chances are he wants to go here for Father's Day. Tate's Comics — a family-owned comic and overall sci-fi/superhero memorabilia shop in Lauderhill that has been named "The Best Comic Book Store" for consecutive years by City Link and New Times — is hosting a Father's Day event their own way. They're encouraging family units –– meaning at least a father and child –– to attend and are offering perks throughout the store such as 10 percent off entire purchases, and 20 percent for dad off one specific item of his choice. If that's not enough to sell you,  Rick Ross, the 'bawse' himself, has been spotted shopping here before — who's to say you guys won't run into him and gain tons of street cred?
Visit http://tatescomics.com/
[divider type=""]
For the ones with a wild streak: Jungle Island's Father's Day Bash at Jungle Island 12 p.m. – 6 p.m.
Besides the panthers, parrots, and lemurs (oh my!) on view, Jungle Island has put together some "catered for dad" events that should have him feeling as manly as ever — from free Sam Adams beer samples to a food truck barbecue showdown. But beer isn't the only free thing at this event, so is dad's admission.  And let's be honest, nothing says "father" like "barbecue," "beer," or "free."
Visit http://www.jungleisland.com/
[divider type=""]
For the ballgame lovers: Miami Marlins Father's Day Play Catch at Marlins Park 1 p.m.
What says Father's Day more than a game of catch with dear old dad? How about a game of catch with him — on the Miami Marlins' field? This Father's Day, you can take dad to a ballgame for $100. It seems a little steep, but the Father's Day Play Catch package gives you a lot for your buck. First, you watch a baseball game with your dad — Marlins vs. The St. Louis Cardinals to be exact. If you haven't been to the new Marlins stadium yet, all-you-can-eat doesn't just mean the ol' hotdog or peanuts. You and papa can get your Miami flair going with some arepas, cuban sandwiches, and pulled-pork sandwiches as well. Next, you and dad can play a post-game round of catch on the field. This includes running the bases and letting dad live out his baseball fantasy.The package also includes a photo with dad in the Miami Marlins' dugout and an official Marlins game used baseball. Talk about a home run.
Visit:  http://miami.marlins.mlb.com/mia/community/playcatch.jsp