Commentary: FAU student government misses point with silly campaign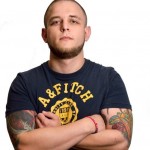 If you were just hit by a car, and your hip held a bright pink swollen bruise, and the driver sped off, you would know what to do with your injury, right?
Put a Band-Aid on it. Clearly.
That's Student Government's idea, anyway.
When I got home this afternoon, I saw an interesting tweet on my phone, from the account of Robert Huffman, FAU's outgoing student body president.
Unsure what the hell this was, I went to FAU's Student Government Facebook page and saw this. I smiled.
Um, no. After a string of news stories scrutinizing the university — we'll get there in a second — now isn't the time to tweet about why you love FAU.
A reputation is not erased by what you tweet — if it was, there'd be no need for that silver remote in Men In Black that wipes memories — but by putting forth new behavior.
And, good lord, is FAU terrible at behaving.
The university has been in the news cycle consistently the last, oh, six months. But before we get into why the campaign is silly and misguided and a waste of time (sorry, Mr. President), let's recap what went so terribly wrong at our little school in Boca Raton — always wanting to "Make Waves" — that its student government created a campaign, trying to drown out FAU's active involvement in this rising tide of bad news.
An armed intruder on campus got away.
Then James Tracy called the Newtown massacre a hoax.
Then a homeless man was shot on the roof of a research building on campus.
Then the football stadium was almost named after a for-profit prison company with a history of human rights abuse violations – which Huffman himself voted to approve as a member of FAU's Board of Trustees (BOT), and later signed a letter in support of the GEO deal.
Then a professor asked students to stomp on a crumbled piece of paper with the word Jesus on it – and the professor was put on leave and FAU apologized.
Then Mary Jane Saunders allegedly struck a student with her car.
Then the for-profit prison company pulled out of the stadium deal.
Then a new Board of Trustees member — formerly married to the head of a drug cartel — was appointed by Gov. Rick Scott, the same governor who blasted the university for mishandling the Jesus controversy.
Then Angela Graham-West, a BOT member, accused students of "stalking" her because they showed up to a… public BOT meeting.
Then Graham-West's husband, former U.S. Congressman Allen West, threatened (or promised) to fight students.
Then students felt threatened and in turn, wanted to file a restraining order against West.
Then Mary Jane Saunders hired bodyguards to walk her through her own campus.
Then FAU's former athletic director said the football stadium naming rights almost went to … Chick-fil-A.
And then James Tracy called the Boston Bombings a hoax.
#WEareFAU
I got into a Twitter battle (that's right, tweef!) with Huffman and it ended with him saying I "clearly" didn't understand the campaign. Clearly not. To be fair, I was granted nothing but an FAU education, and, well, yeah.
But Huffman and SG missed the point, too. It'd be one thing if there were a litany of news articles with unfair headlines calling FAU "America's Worst University" (wait, that really happened?) and saying that the university produced nothing but dopes (Carrot Top, anyone?), but that's not what happened.
FAU did a bunch of dumb, dumb bleep and was somehow caught off-guard when everyone else went really, you're going to let a prison company with legal warts name the stadium? Really, President Saunders, you're going to allegedly strike a student with your car, demand an apology from said student, and then hire bodyguards to hold your hand through campus?
How do you fix this? Treat it like a relationship. It's you (the student) and FAU. And the university cheated on you. Over and over. With GEO Group and James Tracy and Deandre Poole and armed intruders. You don't trust them anymore.
The only way to fix it — beyond transferring out of here/breaking up — is to admit you were wrong, FAU. Really wrong. Someone scorned and battered wants an acknowledgment of the truth, an explanation for the lies and a promise for a more honest future. Until then, we're all weary, with one eye always cracked open, distrusting.
It's not fixed by tweeting what you love about FAU and pretending what just happened didn't.
That's how it keeps happening.
This all reminds me, oddly enough, of a column my friend Dan Le Batard of the Miami Herald wrote in 2003 when the Marlins signed free-agent catcher Ivan "Pudge" Rodriguez to a one year, $10 million contract. The team finished fourth in the division in 2002 and wasn't expected to be much better in '03.
So Le Batard compared the signing to putting breast implants on a corpse.
Of course, Rodriguez hit nearly .300 and led the team to a World Series victory over the hated New York Yankees.
So Le Batard was wrong. But he was 10 years ahead of his time.
This, my friends, is putting breast implants on a corpse.
#WEareFAU