PREVIEW: Papercuts comes to Ritter Art Gallery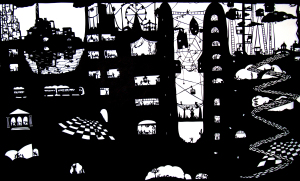 Caution — on Friday, there's a chance your fingers may start to sting.
Papercuts, they might be unavoidable. That painful sensation is one that is likely similar to what seven artists felt when they made pieces that will be displayed in the Ritter Art Gallery from Jan. 18 until March 18.
The collection of work, all done by female artists, is part of the traveling exhibit Papercuts. Each work of art started with meticulously hand-cut paper. From there, the possibilities were endless — cutting, rolling, punching, folding, pinning — you name it.
For example, one piece takes what looks like a page from a book, and cuts a delicate rose silhouette into its center. Another recreates a tornado, completely out of crisp white paper — from the little houses on the ground to the chaotic cyclone that extends up to the ceiling.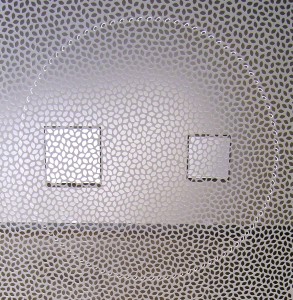 "The works in the exhibition are poetic interplays of light and shadow laboriously cut by hand," said the exhibit's curator, Reni Gower, in a recent press release. Gower will be doing an Opening Gallery Talk at 6 p.m., walking spectators through the exhibit. She also has some of her own artwork in the show.
Gower is an associate professor of art at Virginia Commonwealth University. She mentioned in a recent interview that it's impossible to tell how long a particular piece took to make. Since the exhibited pieces are all made out of paper, if any mistakes were made, the artists would have to start all over again — ouch.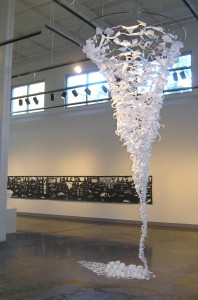 Papercuts has already been exhibited at Georgia State University, Columbus State University, and Herron School of Art and Design. After FAU, it will travel to Hollins University in Roanoke, Va. as well as the University of Akron in Akron, Ohio.
Papercuts will premier on Friday, Jan. 18 at The Ritter Art Gallery from 5 p.m. to 8 p.m. with an Opening Gallery Talk with participating artist and curator Reni Gower at 6 p.m.
The exhibition and gallery talk are free and open to the public.