Here's a look at events happening on campus in honor of Black History Month. From a hair fashion show to a Black History trivia match. These are the events you won't want to miss — and to make it even sweeter, all the events are free to students.
Paying Homage to Dr. Martin Luther King Jr. and Those Before Us – March sponsored by SISTUHS
1/22/13 5:30 p.m. Student Union
In tribute to Dr. Martin Luther King, students are meeting in front of the Barry Kaye auditorium for a march to the Dr. Martin Luther King Jr. memorial, which is in Pearl City, Boca Raton. The students will pay their respects to the memorial and reflect on the legacy he left behind. The event is being co-sponsored by Alpha Nu Omega Inc., Alpha Phi Alpha Fraternity Inc., the Black Student Union, the Caribbean Student Association, Kappa Alpha Psi Fraternity Inc., Progressive Black Men Inc., and a Youthful Soul Inc.
[divider type="space_thin"]
History of Black Hair Show
2/5/13 6:30 p.m. Live Oak A-D
This is an event showcasing the history of hairstyles and hair trends of black and African American men and women. The hairstyles are going back from the 70's to present time. All of the models will be FAU students. FAU's New Era Barbershop (located downstairs in the Student Union) will be doing the mens' hair. Empire Beauty School (located in Lauderhill) students will be styling the womens' hair.
[divider type="space_thin"]
Blackademics
2/6/13 7 p.m. Coyote Jack's
This is an annual event held by the Black Student Union and the Phi Beta Sigma Fraternity, Inc. The event will be held in "Who Wants to be a Millionaire" format. Questions will focus on black history and civil rights. Prizes have yet to be determined.
[divider type="space_thin"]
"School Daze" movie night
2/7/13 6 p.m. Senate Chambers
Students are invited to watch Spike Lee's movie, "School Daze," a movie about an unpopular college student who tries to pledge a popular fraternity at Historical Black College-University. There will be a discussion after the movie to talk about the film's underlying themes.
[divider type="space_thin"]
Revival of the Renaissance
2/13/13 6 p.m. Live Oak C
This event is an ode to great musicians, thinkers, and writers of the harlem renaissance. First, there will be poetry featuring tributes to poets such as langston hughes, next will be spoken word. Then, there will be musical events such as singers and dancers. PULSE dance troupe are planning to perform a jazz number.
[divider type="space_thin"]
"We Have a Dream" Poetry Slam "Not Your Ordinary Poetry Slam"
2/21/13 6:30 p.m. Live Oak
This poetry slam is asking students to write their own version, tribute, or reflection on Dr. Martin Luther King Jr.'s "I have a dream" speech. Sign ups are going until Feb. 15.
[divider type="space_thin"]
State of the Black Student Union
2/18/13 5:30 p.m. Live Oak C-D
The Black Student Union is taking on their own version of C-Span and Travis Smiley's State of the Black Union — But with FAU issues. There will be a panel of black student leaders from various student organizations. The panelists will discuss and debate different issues affecting the black community inside and outside of FAU. They will also discuss the relationships the different organizations have with one another.
[divider type="space_thin"]
African Dance Class
2/20/13 7 p.m. Location TBA
Dance instructor Trina Soumare from the Ballet Brika school will be visiting to teach an hour long African Dance class. She's even bringing along some African drummers to give you some rhythm! No dance experience is necessary, but students are reminded to wear comfortable clothes and shoes for dancing.
[divider type="space_thin"]
Black Girls Run
2/23/13 9 a.m. – 12 p.m. Outdoor Track
In effort to increase health and fitness awareness, BSU will be hosting a run/jog on the outdoor track. They want to promote staying active and in shape with this event. water and healthy snacks will be provided.
[divider type="space_thin"]
"A Raisin in the Sun"
2/26/13 7p.m. Lifelong Learning Auditorium
A presentation of Loraine Hansberry's play, "A Raisin in the Sun." The 1959 play tells the story of a poor black family's experiences living in Chicago, in a mostly white neighborhood as they strive for a better life with help from an insurance check. The play features the themes of tension between race and class. The play was recently revived featuring P. Diddy.
[divider type=""]
[title type="h1″]Student views on historic Civil Rights events[/title]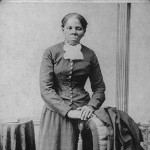 1849: Harriet Tubman's Underground Railroad
Ladele Tojuola, senior, business management
"This is very important because it was an act of courage and bravery at the time when no one was really doing anything. It was kind of like a revolution and she started something and from that it resulted in so many other things."
1863: Lincoln issues the Emancipation Proclamation
Julie Quesnel, freshman, biology
"It helped us make progress."
1920s: Harlem Renaissance
Shelby Enfield, freshman, communication science and disorders
"Um, I don't know anything about history. Sorry, I don't."
1947: Jackie Robinson breaks MLB barrier
Juan Contreras, senior, civil engineering
"I guess that was pretty important in the history of sports because the first black person to play baseball is pretty huge. It's a big sport in the country."
1954: Brown v. Board of Education
Tatiana Molina, sophomore, biology
"I believe it impacted and had a very big role and it pretty much changed how we viewed everything back then when segregation was taking place."
1955: Rosa Parks refuses to give up her seat on the bus
Mary Aymonin, junior, pre-med
"I personally think that she was a great heroine, and it took not just bravery physically, but considering during the times where her race didn't have a voice and especially not a woman, I think even just physically doing something as simple as refusing to stand, that's the deed that blows away the words."
1957: The Little Rock Nine
Barbara Malone, senior, business
"To be honest with you, I'm not familiar with the Little Rock Nine."
1963: MLK's "I Have a Dream" speech
Daniel Close, senior, exercise science
"I really think it brought people together and put people's minds to one direction where anything goes into a positive thing."
1965: Malcolm X is assassinated
Kenneth Hawthorne, junior, computer engineering
"I think he was a great leader. I'm not disagreeing with his beliefs, but I think there would have been more violence because he definitely did believe in that."
1966: The Black Panther Party founded
Patrick Croft, junior, English and criminal justice
"I think that during the time in history at that period it was a benefit, more or less. The Black Panther was a group formed to kind of strengthen the abused by certain individuals that didn't have expressed freedoms as other individuals in America. I feel like [it] definitely gave more of an independence for those kinds of people."
1968: MLK is assassinated
Kiana Rathjens, freshman, undecided
"Well, it kind of just brought the nation down because he was such an icon and a symbol of hope and without him the nation has fell. It's obviously improved significantly but without him as like, our beacon of hope, I guess we've fallen out and, not as bad, but fall back into traditions of racism. That's why it's important to promote his message everyday."
2008: Obama becomes first African-American president
Steve Azor, junior, computer science
"Pretty much it showed that its possible that we can move on as a country. They said that a black president would never be elected, it would never happen and look, it happened. So we can move on as a society."
2012: President Obama is re-elected
Akeem Vickers, junior, mechanical engineering
"I feel like that it shows that there's a change. People said he wasn't going to come back into office, but as you can see, people know what's right. No matter what race or color, we as a people are growing as America we're getting past the race issue. I feel like that's what it really meant to me."