Commentary: FAU football is just 2-7 but can make you money — lots of it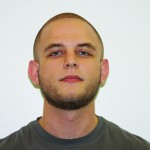 FAU football is just 2-7 this year — outscored by a combined 273-164 — but they've given sports fans around the country free money for the last seven weeks.
You a struggling college student? Need some cash?
Bet FAU.
To open the season, the Owls were favored to beat Division II school Wagner by 17 points. It was Carl Pelini's first home game, his team covered in new red jerseys before the game, covered in the shame of 7-3 victory when it was over. "Hey, you gotta start somewhere," Pelini said after. "How's that?"
In the second game, FAU was getting 8.5 points against Middle Tennessee. It lost by 14. The team hasn't lost against the spread since. Athletics developed a campaign before the season called Salute the Hoot. You're supposed to hold up some sort of Owl fingers and smile but I've got my own campaign: Salute the Spread. Stuff some cash in those Owl fingers, you know.
Now, gambling is totally illegal and you totally shouldn't do it. Unless you're really tired of heating up ramen noodles in your dorm and you trust me. And, if you use Monopoly money, right kids? Put your faith in me — that's right — and you'll break free, young grasshopper. With money. Lots of it.
That's because Salute the Spread has its own game plan. For the rest of the season, bet on FAU football.
Why? For the last seven (7!) weeks, the Owls have beaten the spread. It's odd and quirky and inexplicable because the Vegas oddmakers spend as much time sculpting these betting lines as I do sculpting this body. Stop. Laughing.
Their livelihood hinges on crafting a line that people bet both sides on. In others words, FAU (or any team, for that matter) shouldn't beat the spread every week. Theoretically, the lines should adjust every week and you shouldn't be able to Salute the Spread.
Yet, here's how it's gone down following the first two games:
I'm not sure why Vegas can't figure out the Owls. At this point last season, they were 1-8. They've won just a single conference game the last 15 times they've played a Sun Belt foe. No team had ever lost 14 straight in the Sun Belt the way FAU did until its streak and misfortune ran out against Troy in the Homecoming game two weeks ago.
Maybe Salute the Spread's streak and misfortune will run out too, but I doubt it.
This coming Saturday, FAU travels to play at 6-3 Western Kentucky. FAU is favored to lose by 16.5 points. Vegas still hasn't learned.
But you know what to do. Salute the Spread.
Trust me.