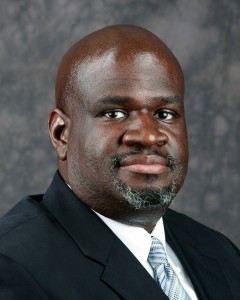 An owl could soon transform — into a bobcat.
Corey King is currently the Dean of Students in FAU's Division of Student Affairs. It turns out, however, he's also one of three finalists to be hired as the Vice President for Student Affairs at Ohio University, according to the Columbus Dispatch. This would be a step up for King, who works under FAU's own VP of student affairs, Charles Brown.
Kent Smith, the VP of student affairs at Ohio University, is heading to Oklahoma after being hired as president of Langston University.
King is not the only person in the division of Student Affairs looking for a new job. Terry Mena, the Associate Dean of Students working under King, is also hunting down job opportunities. As the UP reported in April, Mena is one of four finalists in line to become the Dean of Students at the University of Colorado at Boulder
Last Monday, King interviewed for the position and ate lunch with students at the university before answering questions from the public, according to the Dispatch. King, whose other title is Associate Vice President for Student Affairs, is competing with two more Associate VPs of Student Affairs for the position. One is from Northern Illinois University, and the other is an associate VP of Student Affairs from Ohio University.
[King started at FAU on Sept. 2, 2008, according to Media Relations]
The UP will continue to follow this story as new information becomes available.